May 10, 2022
Dear Reader,
Welcome to my newsletter! Each month, I'll send a postcard-style email with a journal entry & project updates. Thank you for being a part of this community 💟.
Note: If you'd prefer to let the algorithm gods decide when you hear from me, no hard feelings. You can unsubscribe at the bottom of this email, and I'll see ya when I see ya.
On My Mind 🧠
I had a tough winter: I started questioning my identity as a skateboarder and a "Skate YouTuber." I couldn't shake this feeling that for the past few years I've been putting on my skater costume, going to the skatepark, and playing the role of a skater. I had spent years of time and energy becoming this Skate YouTuber that I wasn't sure I wanted to be anymore. I was on an endless hamster wheel, churning out content just because that's what I do. You can imagine the burnout & existential spiral this caused.
Thankfully, come late-winter, the universe presented me with The Artist's Way by Julia Cameron. I'm writing an entire video for my second channel about this book, so I'll keep this relatively short—but it helped me realize that my anxious clinging to the (arbitrary!) label of "Skate YouTuber" was dramatically hindering my creativity, and preventing me from being the artist I was meant to be. It was time to let go, evolve, and explore what I actually wanted to create. The only constant in life is change. This is apparent to me now, as the recently bare trees outside my window are suddenly exploding with leaves.
This spring, I'm leaning into my creative evolution. I'm moving past my toxic attachment to shallow metrics, restrictive labels, and overbearing content schedules so that I can create work that comes from my heart—and hopefully connects with others in a more meaningful way.
For me, this looks like letting go of the upload schedule I've had on my skate channel for 5+ years, taking a break from manic posting on TikTok/IG, journalling every morning, starting a podcast with my best friend, posting more on my second channel, and even writing this newsletter! I feel like I finally stepped off the hamster wheel, and it feels damn good.
Are you holding onto something that no longer serves you? Whether it be your career, your creativity, your routines, or anything else, the longer you play a role, the harder it can be to let it go. But just because you've been doing something for a while, doesn't mean you need to keep doing it forever! Sometimes on the other side of comfort & routine, you'll find the ecstacy of freedom.
What changes are you embracing this spring? Reply to this email and let me know.
– George Poulos
Keep scrolling for project updates! ↓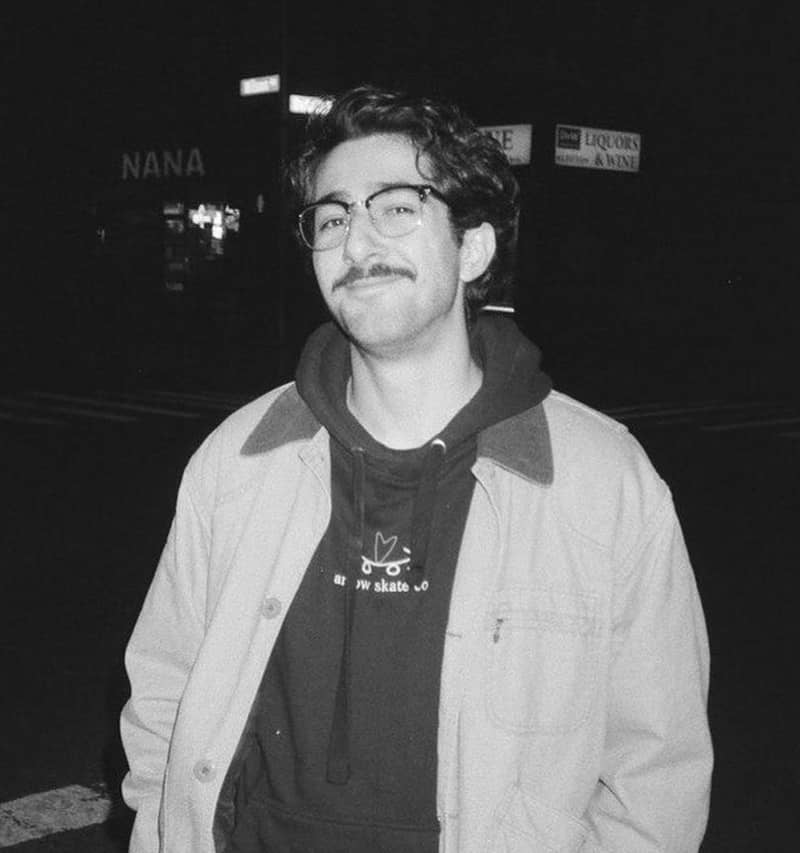 Project Roundup
What's New
But wait, there's more ↓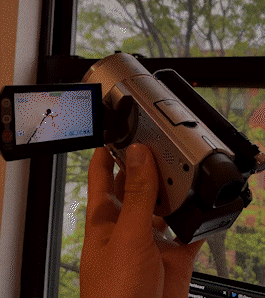 In Progress & More
📹 I recently bought a camcorder from 2006, and I've been bringing it everywhere to capture life moments. This kinda feels like the sequel to my recent obsession with film photography, and I'm excited to incorporate the footage into future videos.
🛹 My next street part is complete! Stay tuned for Fine Dining (sequel to Every Meal's a Picnic) sometime this summer.
💰 My second channel hit the 4000 watch-hours required for monetization sooner than expected, thanks to a video about my Kindle that did well in the algorithm. Woohoo!
❤️ I'm working on a new Arrow Skate Co line, releasing this summer, inspired by the philosophy of "Be Here Now."
📱 Like I said, I've been taking a serious break from TikTok & IG. It's a little scary since much of my income actually comes from TikTok brand deals, but damn it feels good. And hey, with all the extra time, I got to write this newsletter!
Thanks so much for reading and being a part of this new community.
Much love,
George Poulos 💟
---
Was this forwarded to you? Sign up here​
Want to support me? Join me on Patreon​
Looking for merch? Shop Arrow Skate Co (hint: use code: NEWSLETTER)
Looking for my videos? Here are all my links​
Got feedback, video ideas, or questions? Just reply to this email!